Greetings from the Dean of Faculty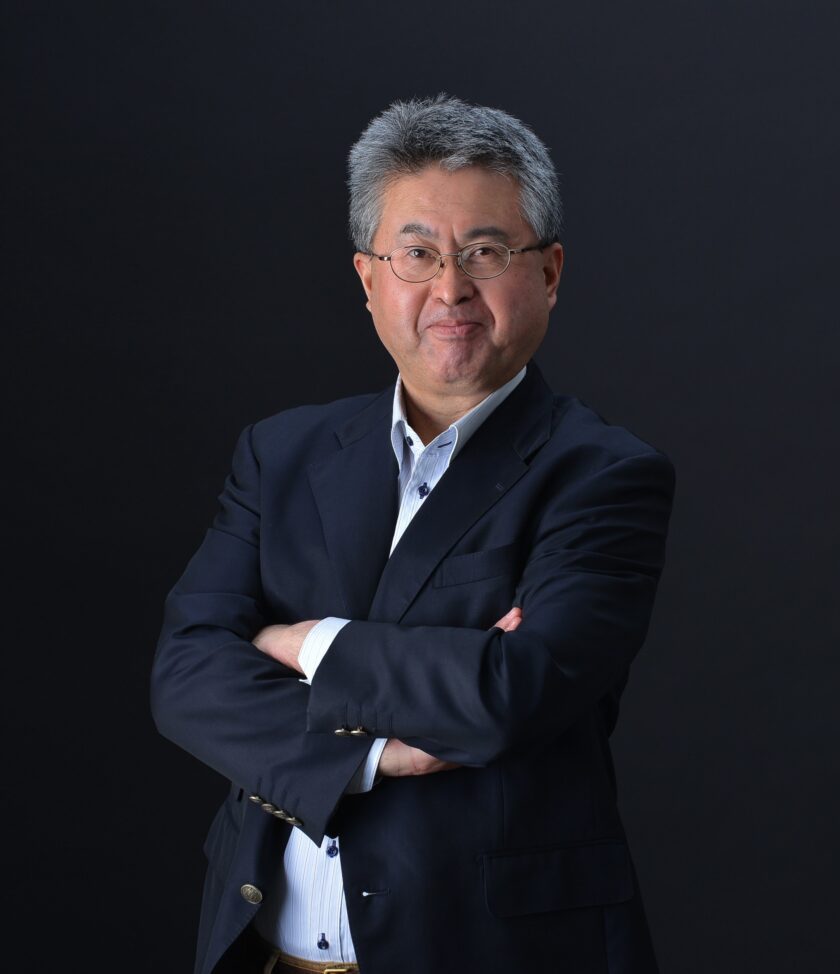 The Institute of Business Sciences is a faculty structure that promotes theoretical and practical education as well as research in the two fields of Business Administration and Law, focusing on various business issues such as platform strategies, data utilization strategies, and advanced legal regulations that are at the core of a global society that is rapidly developing into a digital and borderless society. The main objective of the research is to build a practical theoretical system that maximizes the synergistic effects of combining practical knowledge accumulated in the real business world with knowledge and methods from advanced and pioneering academic fields. Our faculty members are mainly in charge of our evening graduate school for working adults, which provides training and re-education for highly-skilled professionals in the above two fields. As well as providing feedback to working adult graduate students through lectures and research guidance, they also engage in pioneering research activities.
 It was September 2011 when the structure called the "Institute of Business Sciences" was established, so, if we count from that point, the history of the faculty goes back only about 10 years. However, even before the separation of the "Graduate School of Business Sciences" as an educational structure and the "Business Science Department" as a faculty structure, the group of faculty members mainly in charge of the Graduate School of Business Sciences, which is based in the Tokyo area and specializes in offering courses on weeknights and weekends for working adults, continued to be attached to the Graduate School. In other words, the University of Tsukuba is one of the leading universities in Japan, and in 1989, when the University of Tsukuba was the first university in Japan to establish a Graduate School of Management and Policy Sciences for working adults at its Tokyo Campus, it had only one major, the Management System Science Program (Master's Course). The following year, in 1990, the Graduate School established the Corporate Law Program (Master's Course), and it was at this point that the prototype for the current Institute of Business Sciences was formed, with a faculty structure consisting of two fields of study: Business Administration and Law. Based on this history, the Institute of Business Sciences has in fact had a substantial 30-year history.
 The concept of a graduate school specializing in the education of working adults must have stood out as unique and pioneering when it was founded in 1989, and it has continued to operate as a leader in the field of graduate schools for working adults over the past 30 years. However, in a modern context when we see the prosperity of graduate schools for working adults nationwide, we in the Business Sciences are seriously required to plan for the future with an eye to the next generation. When we consider such a future plan, we must not forget that we are required to fully demonstrate the characteristics and strengths that we have cultivated in our history. Looking back on the history as laid out above, the fact that our faculty members in the Business Sciences are primarily responsible for educational structures that offer degree programs and majors specifically for working adults, as well as the significance of our location in Tokyo as our base of activities, will be key in envisioning our future direction.
 The main mission of the Institute of Business Sciences is to enhance research through collaboration with graduate schools for working adults. The first reason why the members of the Institute of Business Sciences use the Tokyo Campus as their base of operations is to provide an environment in which adults working on the front lines of business in real time in the Tokyo metropolitan area can commute to the university on weeknights and weekends to take advanced specialized education in the fields of Business Administration and Law. Unlike students in the undergraduate program who are around 20 years old, these students come to our Tokyo Campus with real knowledge and a cognizance of problems that is based on their professional experience in the real world. For faculty members, they are more than just the subjects of education; they are also capable of realizing untapped research challenges. Our daily educational endeavors for these adult students are important for our research activities, as they serve as a bridge between the real world and academia, as our research focuses on various business issues. Many of our graduates have gone on to become researchers, and it will become increasingly important for faculty members in the Business Sciences to collaborate with graduates in their research activities, including those who are still active in business and government.
 The Institute of Business Sciences consists of four research groups: two in Business Administration and two in Law. Regarding the two research groups in Business Administration, the Management System Science Research Group emphasizes research in the fields of mathematics and information in addition to the core field of Business Administration, and aims to take an approach that integrates all of these. The International Management Professional Research Group is particularly diverse, owing to a comparatively high number of non-Japanese and female faculty members. As for the two Law groups, the Corporate Law Research Group specializes in legal fields closely related to business and has a lineup capable of tackling cutting-edge legal issues, while the Legal Profession Research Group covers the full range of basic fields involved in practical law and includes active practitioners as well as researchers. It can be said that each of these four groups has its own unique characteristics. There is a growing need for interdisciplinary research in which each of these four groups, while maintaining their individuality, tackles the common issues of contemporary society from different perspectives.